We continually strive to be a great Supplier, AYUSH TRADERS is committed to providing high-quality products and services to our customers. AYUSH TRADERS is implementing a strategy to accelerate growth through innovation, and strengthening organizational and associates' capabilities. AYUSH TRADERS continuously seeks to develop technologies and products that will have a greater impact on workers' safety.
Supported by a well developed infrastructure, we are able to meet the demands of the clients within the postulated time-frame. A strong distribution network and hard-working team of professionals have also helped us assure the safe delivery of the products. Besides, the range is quality tested at various parameters for its safety. Competitively priced, these are meeting the diverse requirements of different sectors.
Why Us?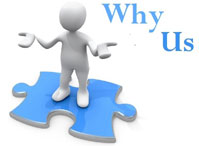 We are a leading manufacturer and supplier of Magnesium Products. Owing to our safe product range and strong association with reputed industries, we have fixed a place for ourselves in the industry.
Some of the other distinguishing attributes that has provided us an extra edge over others are:
Timely delivery
Sound industry knowledge
Reasonable rates
Reliable and safe products
Voluminous stock to meet the bulk requirements